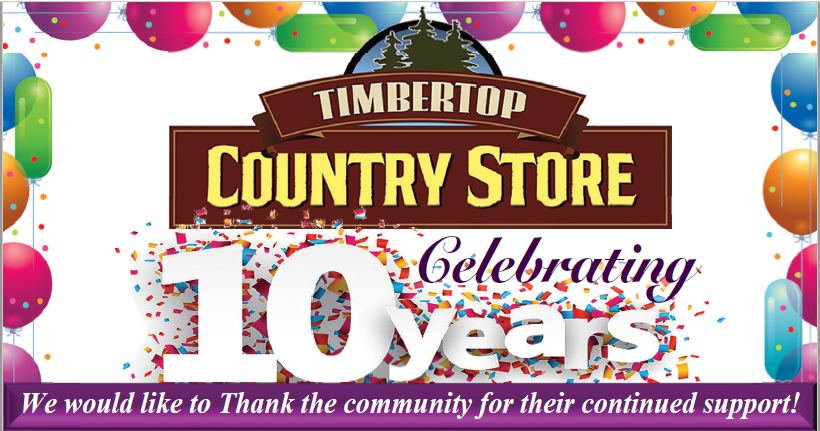 We can hardly believe that it has been 10 years since we opened our doors to the public!
First off we must acknowledge that without the support of the local community, this wouldn't be possible, so.. Thank You!
How to sum up 10 years, that's a tough task! Well, we have learned a lot, that's for sure! From finding our niche products, to expanding the lines we carry, we have seen continual growth based largely on you, as customers, inquiring after various products you were on the look out for. We thank you, one & all, for your requests and input.
As a local businessman and family man, raising a family in Foxboro, Loreen & I have enjoyed the sense of community and friendship that we have felt from many, right from the start! We are blessed to have met so many new friends, and no doubt the future will bring many more friendships to come.
The stores 10 Year anniversary comes amidst a global pandemic, which has presented it's challenges. That being said, we are thankful for the continued support and patience of the vast majority! As we work through this time, we are still planning, organizing, and serving you to the best of our ability. We have always striven for exceptional customer service, and that is something we don't intend to change.
We are fortunate to have had some staff members that were here in the beginning, remain with us the past 10 years. A special thank you to Murray Martin & Natalie Shearer, for their dedication over the past decade! Not to minimize the contributions of the rest of our team. We have also been fortunate to see very little turnover in our staff and appreciate that we operate like a 2nd family. We hope that has shone through in the atmosphere you have experienced in your visits to the store.
In short, the past 10 years have been fun! They have had their challenges, but the good has outweighed the bad, most definitely!
Once again, we Thank You for you support over the past Decade!
-Best wishes for the future: Sidney & Loreen Bearinger & the staff at Timber Top Country Store.